WP Kemper as your training company
All trainees at WP Kemper do real work right from the start. In the production of own spare parts for our machines, industrial mechanics learn to turn or mill, the electronics learn on the cabinet of the equipment how to connect a machine, the industrial clerks start in their apprenticeship by writing offers or invoices, and much more.

Through this integration, the WP Kemper trainees are quickly able to work independently and to work on their own projects. Our training rate is 10%. This means that 10% of our employees are trainees. Since we train for our own workforce, you can anticipate an employment after your apprenticeship. The share of current workers who have also done their training at Kemper is about 70%.

An important point at WP Kemper is also the professional training of employees. We are open towards the request for professional training and try doing the best possible support.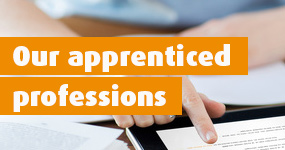 We develop and manufacture bakery equipment for bakers all over the world. With dedicated young people we want to meet the daily challenges.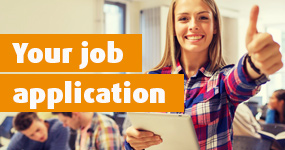 The application process starts at the beginning of the summer holidays before each training year. Here are some application tips.