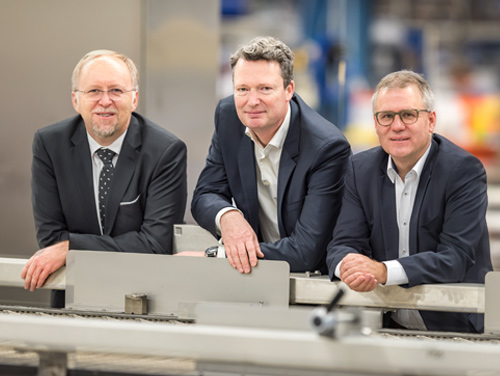 we kemper it.

We are WP Kemper. We work for bakers. We develop, build, install and maintain production lines and machinery for all kinds of bakeries from artisan enterprises to full-scale industrial operations. Worldwide. We have been in the business for over 100 years and know pretty much everything there is to know about how bakeries work.
About us
We know what is important in bakeries.
We understand bakers and their products, the processes they use in production, and the technology that goes into these systems. We are mechanical engineers. And we are bakers. We employ people who are highly motivated and work day in, day out to find ever "better" solutions for our clients.
All our activities are focused on the success of our clients – that is what makes our work so rewarding for us. We develop and build all our machines and systems completely in our own company. We care deeply about our customers, which is exactly what our ProductionCare is all about. We are highly innovative and always have our eyes on tomorrow's developments – FutureWork is our passion.
Whatever our customers need, we make it happen. We just say we are WP Kemper, we kemper it.
Mixers and mixing systemsRoll linesFrying systemsDough sheeters for roll and bread production