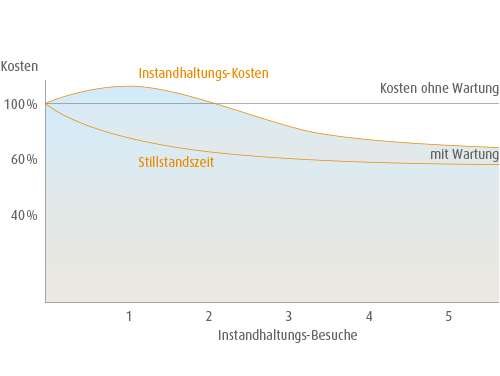 ProductionCare
Reduce machine downtime and make them
predictable through proactive maintenance.
Prevention
Provision for production safety
Regular maintenance in accordance with the manufacturer's recommendations is key to ensuring consistently reliable production. This alone can reduce downtimes caused by machine failure by about 40%. Average service costs are reduced, and the value of the machines remains at a high level over their entire service life.