Practical Course
Do you want to get a first insight in your choosen profession?
Through an internship you have the opportunity to gather first experiences of the working life, get to know the company and introduce oneself to the company.
We offer school internships in the following professions:
Electronics engineer
Industrial mechanics
Mechatronic technician
Specialist for warehouse logistics
Technical product designer
General Information
Voluntary placements in the holidays are also available by appointment.
An internship resp. writing of a diploma-/bachelor thesis is possible in the area of construction.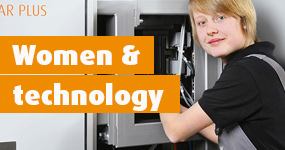 Women and technology, is that possible? Sure! Verena tells about her apprenticeship at WP Kemper

Women & technology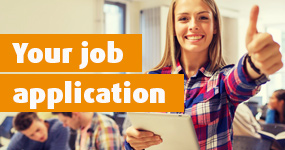 The application process starts at the beginning of the summer holidays before each training year. Here are some application tips.
---
Human Resources Department
+49 5244 402-4242
---
If you are interested, please send your application to:
WP Kemper GmbH
Siegfried Alteilges
Lange Straße 8-10, 33397 Rietberg
personal@wp-kemper.de