Practical Course
Do you want to get a first insight in your choosen profession?
Through an internship you have the opportunity to gather first experiences of the working life, get to know the company and introduce oneself to the company.
We offer school internships in the following professions:
Electronics engineer
Industrial mechanics
Mechatronic technician
Specialist for warehouse logistics
Technical product designer
General Information
Voluntary placements in the holidays are also available by appointment.
An internship resp. writing of a diploma-/bachelor thesis is possible in the area of construction.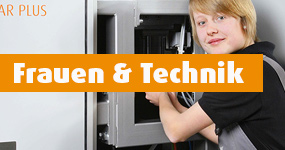 Frauen und Technik, geht das? Klar geht das! Verena berichtet von Ihrer Ausbildung bei WP Kemper.

Frauen & Technik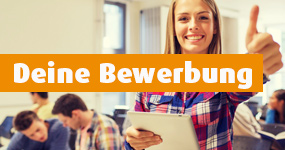 Das Bewerbungsverfahren startet bei uns mit Beginn der Sommerferien vor jedem Ausbildungsjahr. Hier findest du einige Bewerbungstipps.
---
Human Resources Department
+49 5244 402-4242
---
If you are interested, please send your application to:
WP Kemper GmbH
Siegfried Alteilges
Lange Straße 8-10, 33397 Rietberg
personal@wp-kemper.de
Mit der Abgabe der Bewerbung willigt der Bewerber in eine Speicherung der personenbezogenen Daten während des Bewerbungsverfahren ein. Ein Widerruf dieser Einwilligung ist jederzeit möglich.

Wir verwenden die Daten ausschließlich zum Bewerbermanagement. Soweit wir diese Leistungen für unsere Tochter- bzw. Schwestergesellschaften übernehmen, willigt der Bewerber ein, dass wir die Daten auch an die jeweilige Tochter- bzw. Schwestergesellschaft weiterleiten. Die Bewerbungsdaten vernichten wir drei Monate nach Abschluss des Bewerbungsverfahrens.