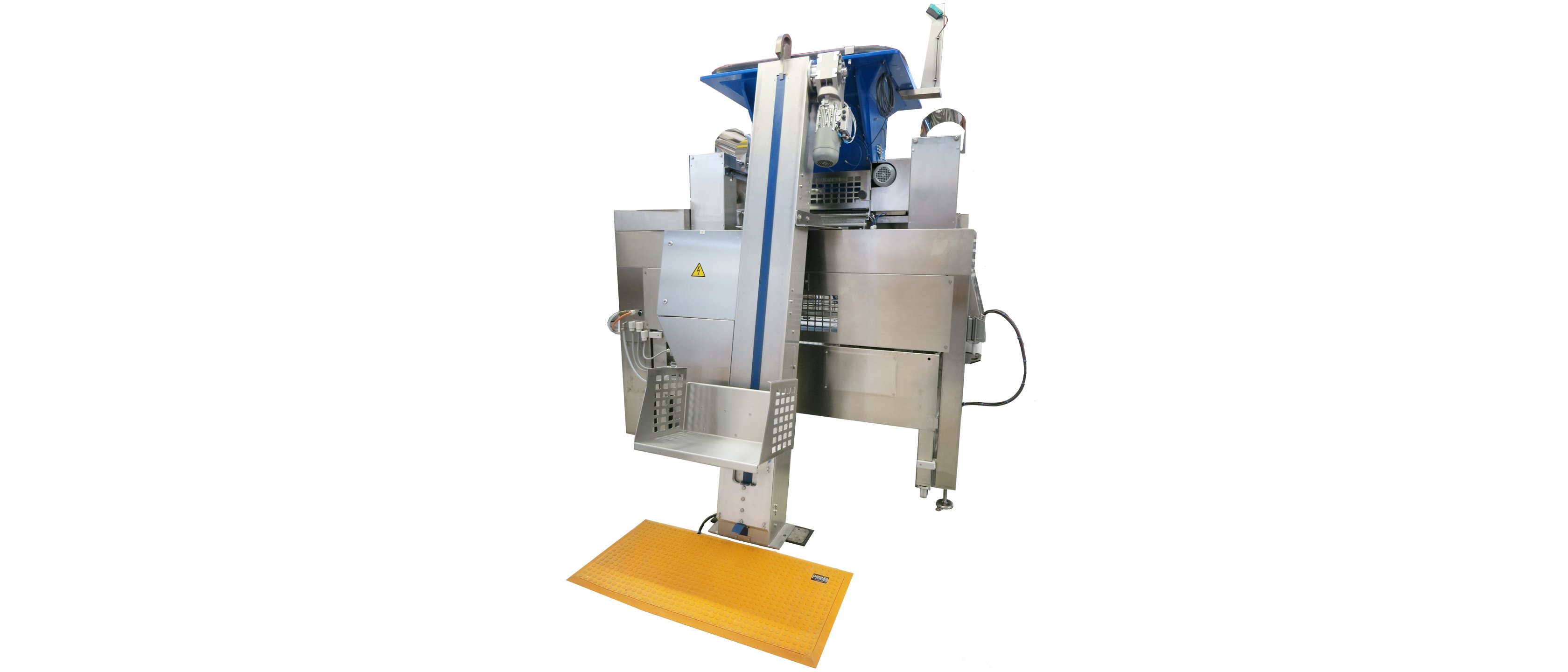 Bowl tipper
HK 100
The box tipper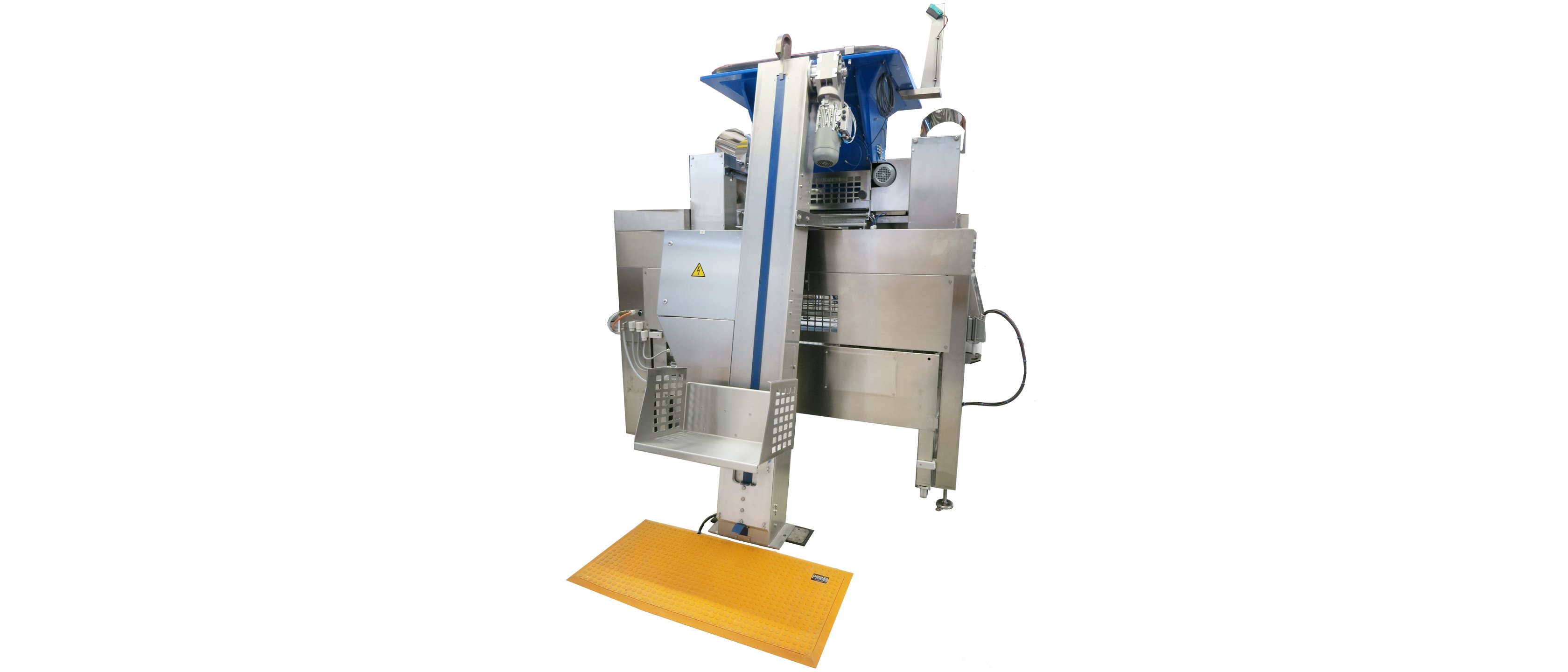 Gentle to the dough
Space saving
Safe handling
Ideal for dough resting containers and doughs with long pre-proofing times
Soft doughs with a long dough rest are the trend, as they stand for tasty products with good salubriousness. PANE and PANE PUR dough strip lines are specialists for soft doughs with long dough resting times. The HK 100 lifts these doughs in their dough rest boxes quickly and gently and thus facilitates the infeed of the PANE and PANE PUR dough strip lines.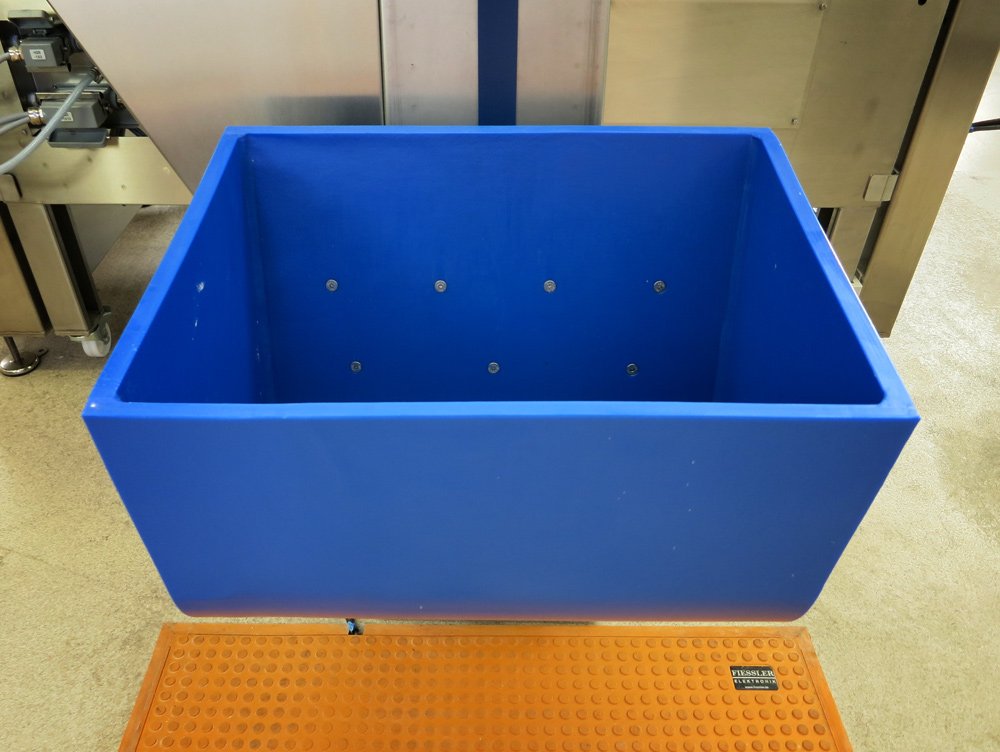 Daily use
Assistance by automatic lifting / lowering and tipping of dough resting boxes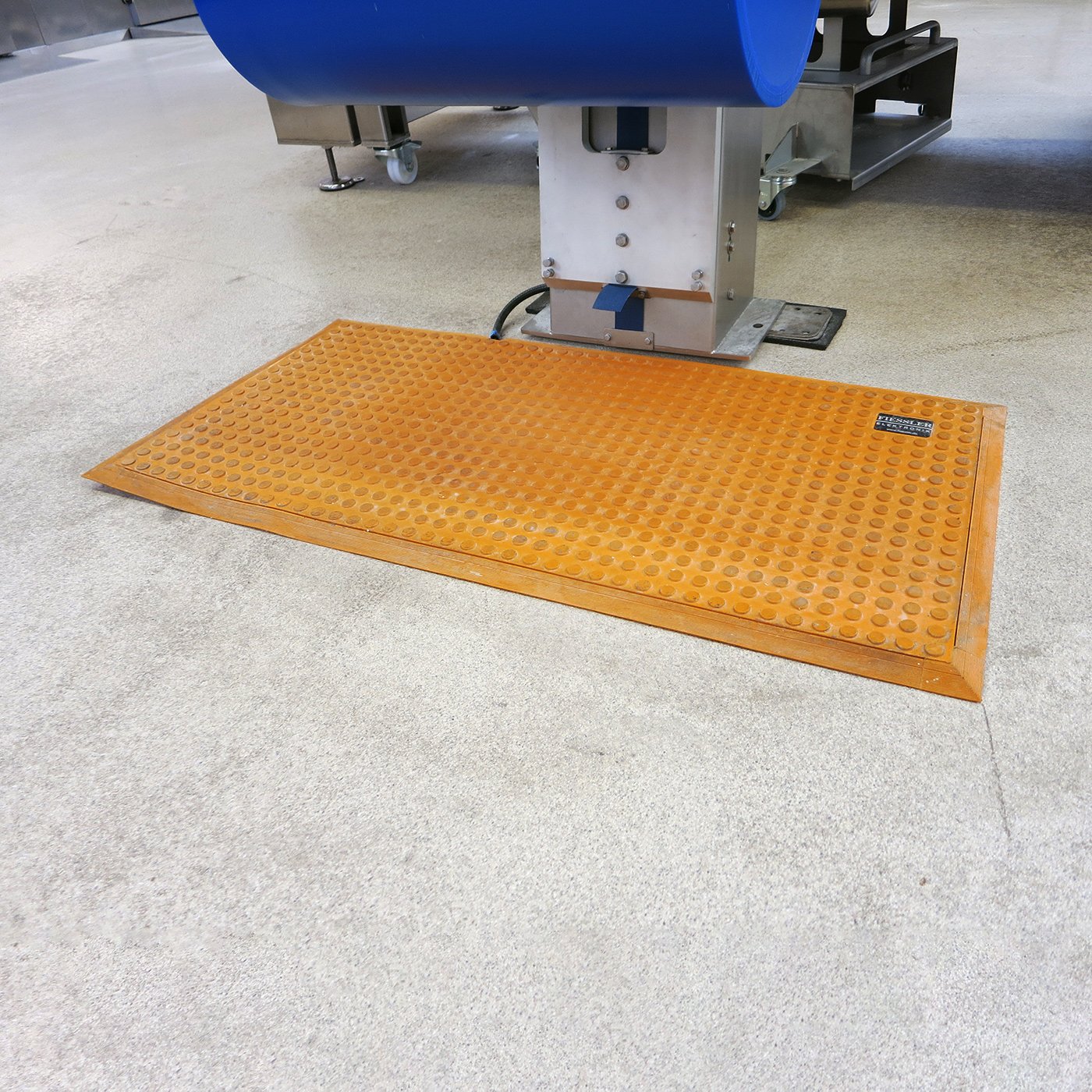 Safety floor mat
Stops the lifting and lowering of the platform in case there is someone standing on the safety floor mat.
Mounting platform for plastic boxes
600 x 400 x 320 mm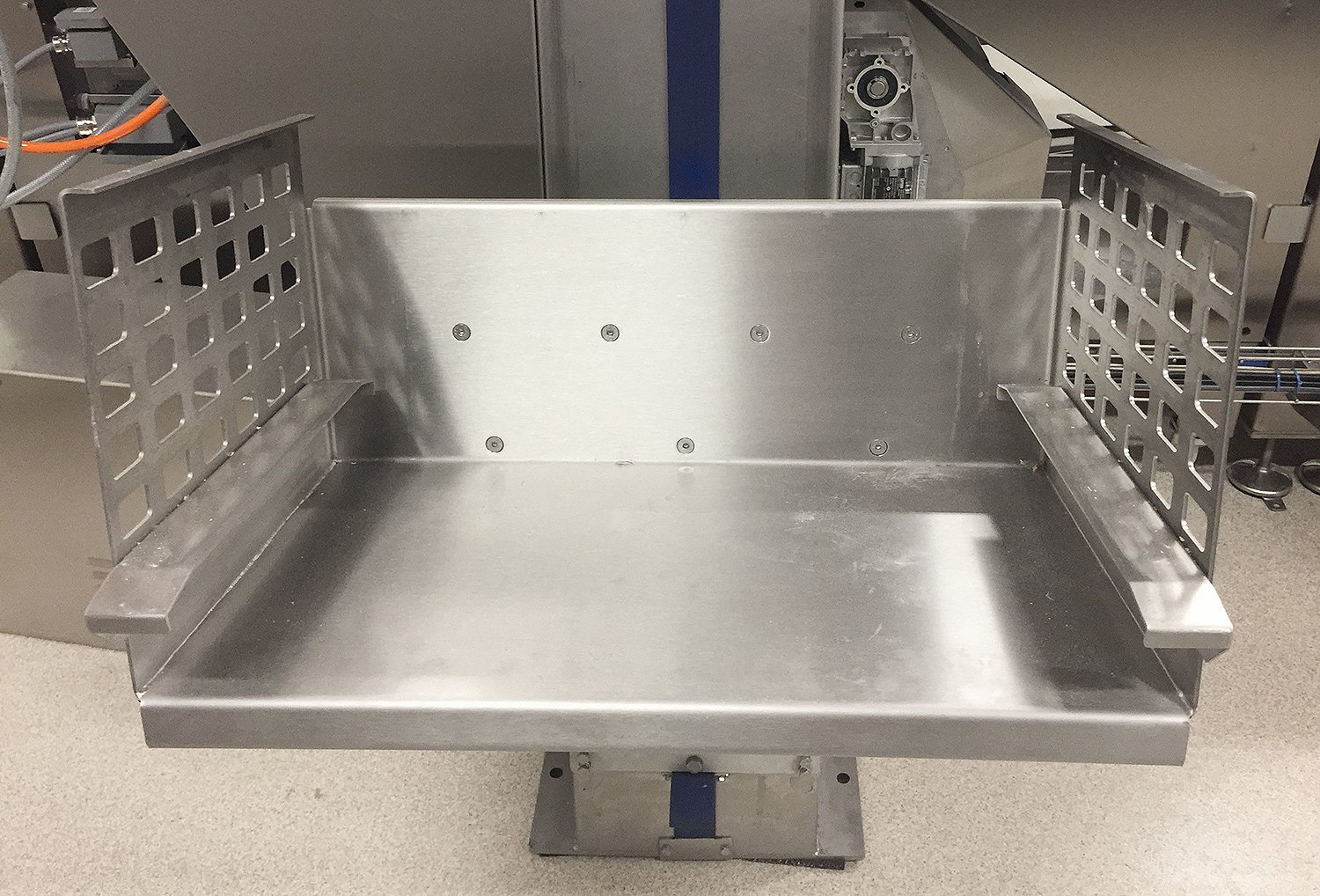 Daily use:

Particularly suitable for doughs with long dough rest
Particularly gentle to the dough
Space saving construction

Safety:

Modern safety technology ensures a safe handling
Automatic filling level control
Tipping height (hopper head machine):
2,610 mm
Lifting capacity:
60 kg
Options
Fixed plastic box instead of mounting platform
Mounting platform for other plastic box dimensions, maximum box width 700 mm
WP Kemper
+49 5244 402-0

Our sales staff will answer your questions about the product.