Divider and rounder
SOFT STAR PLUS
The dough dividing and moulding machine for rolls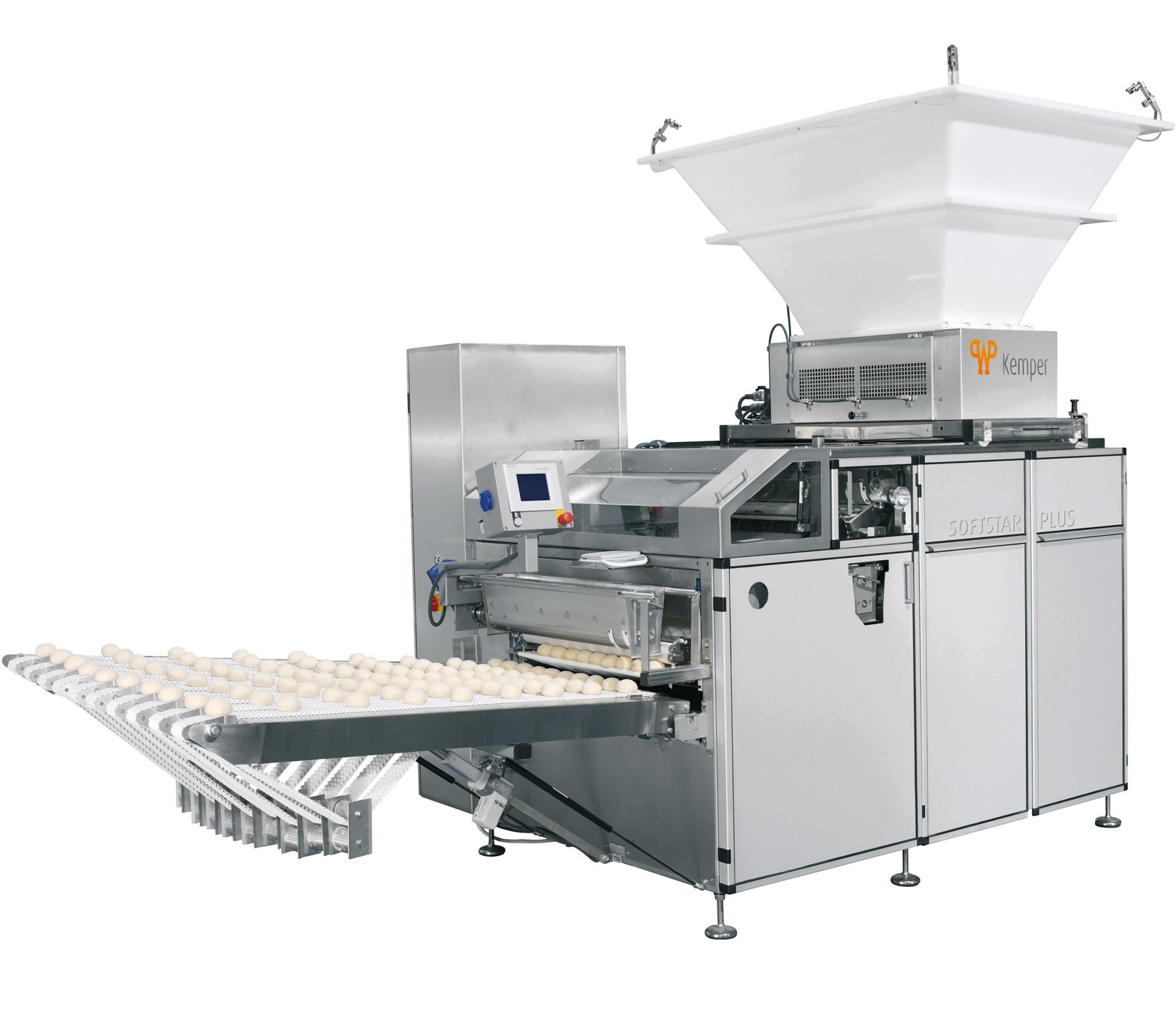 Very high weight accuracy
Particularly gentle to the dough
Uniform dough balls
Head machine SOFT STAR PLUS
Excellent roundmoulding results and high weight accuracy
The dough dividing and moulding machine SOFT STAR PLUS produces dough balls with extremely high quality and weight accuracy. Due to the architecture of the dividing unit, very soft doughs can be processed.
The SOFT STAR PLUS is a head machine designed for utilization in industrial bakeries, tuned for the requirements of modern roll lines.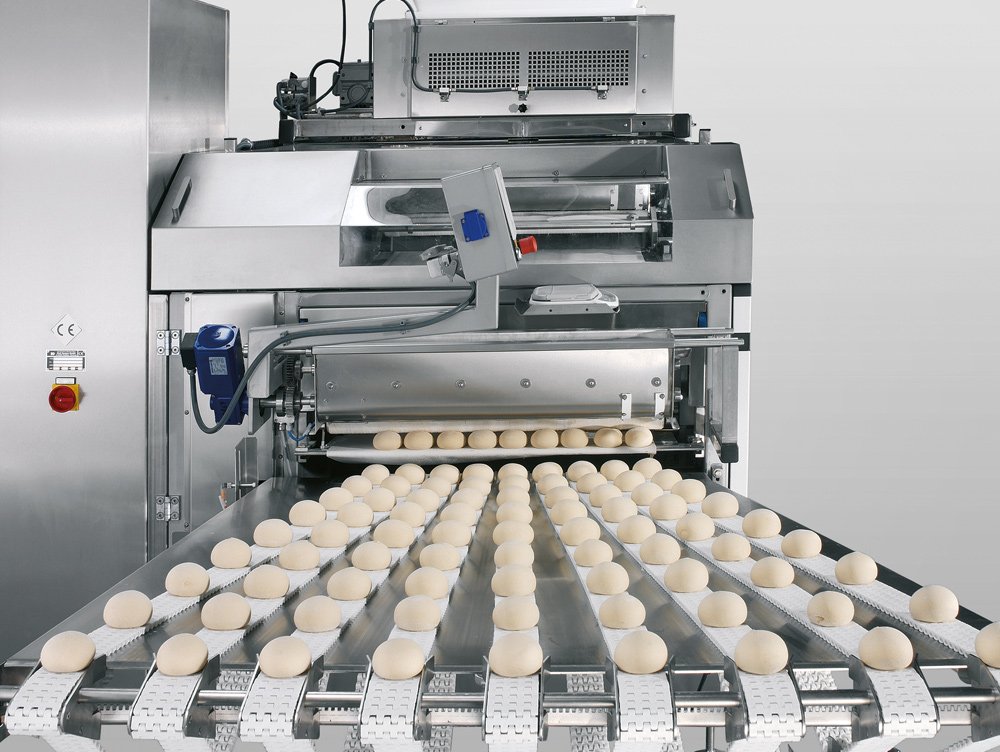 Product quality
Uniform dough balls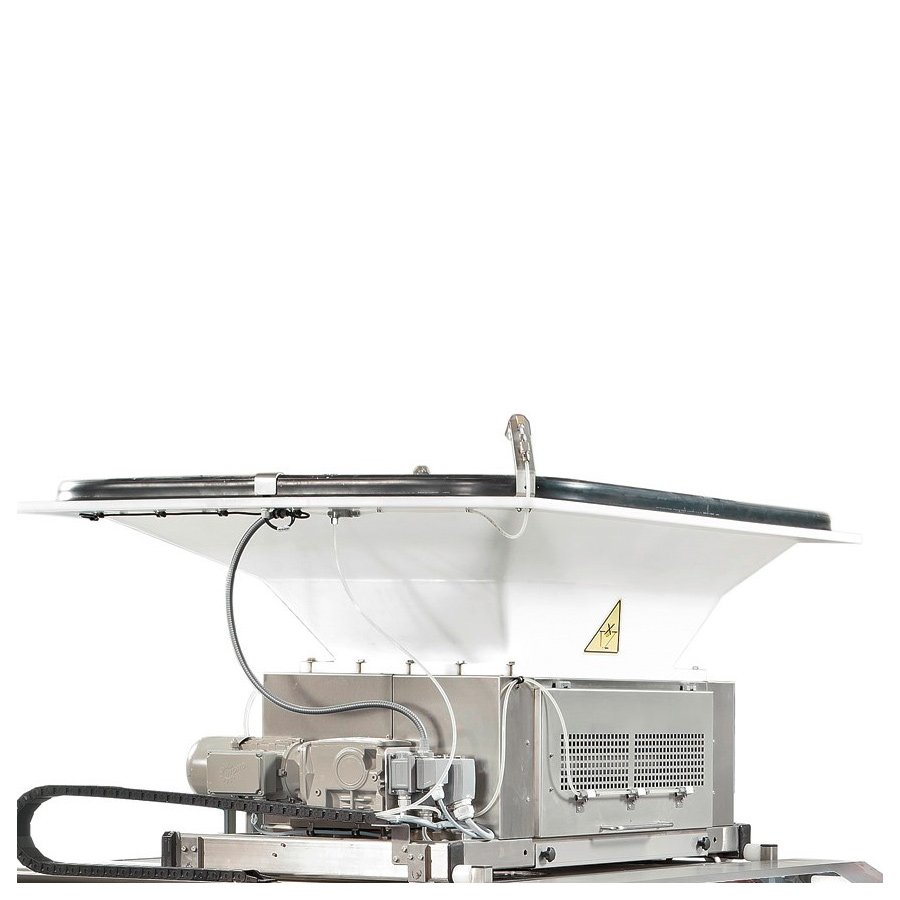 Preportioner
The continuous dough feeding is done by three pairs of rollers. The preportioner can be moved for cleaning and maintenance purposes.
Moulding drum
Moulding drum for the roundmoulding station to cover a defined weight range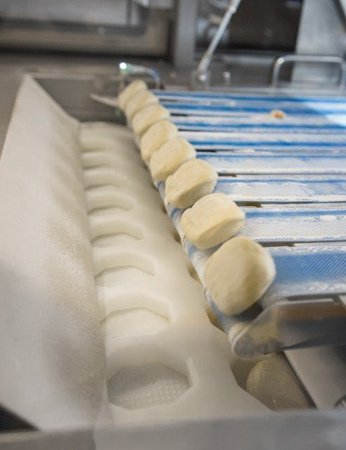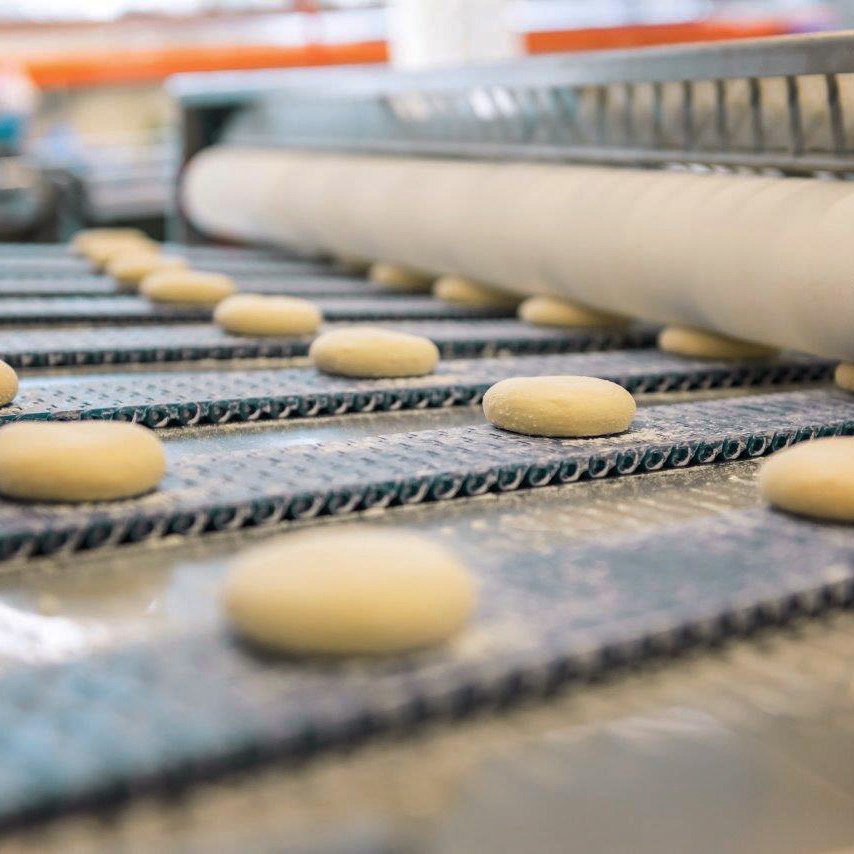 Further transport
Spreading belt attachment for further transport of the moulded dough balls to following modules
High performance, maximum benefits and modular options
By using high-quality components and additional material reinforcements, the SOFT STAR PLUS is extremely robust. The standard equipment includes an electronic piece counter, an hourly power display and a continuously variable drive.
Product quality:

Gentle to the dough due to gentle dough processing

Performance:

Great operational safety through the use of high-quality machine elements and drive technology
Saving of resources due to very high weight accuracy
Weight range:
17 – 140 g/h
Hourly capacity:
9,600 - 19,300 pieces
Options
Block-off for 1 or 2 rows
Additional outer moulding drum
Alignment station on the spreading belt
For perfectly shaped dough balls
Thanks to the adjustable, servo-controlled dividing system and a continuously adjustable roundmoulding station, even extremely soft dough qualities can be processed gently.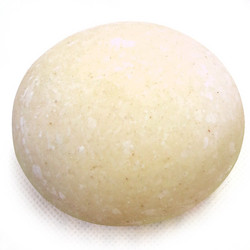 Round dough balls
WP Kemper
+49 5244 402-0

Our sales staff will answer your questions about the product.