Divider and rounder
SOFT STAR CT
The fast dough dividing and moulding machine for rolls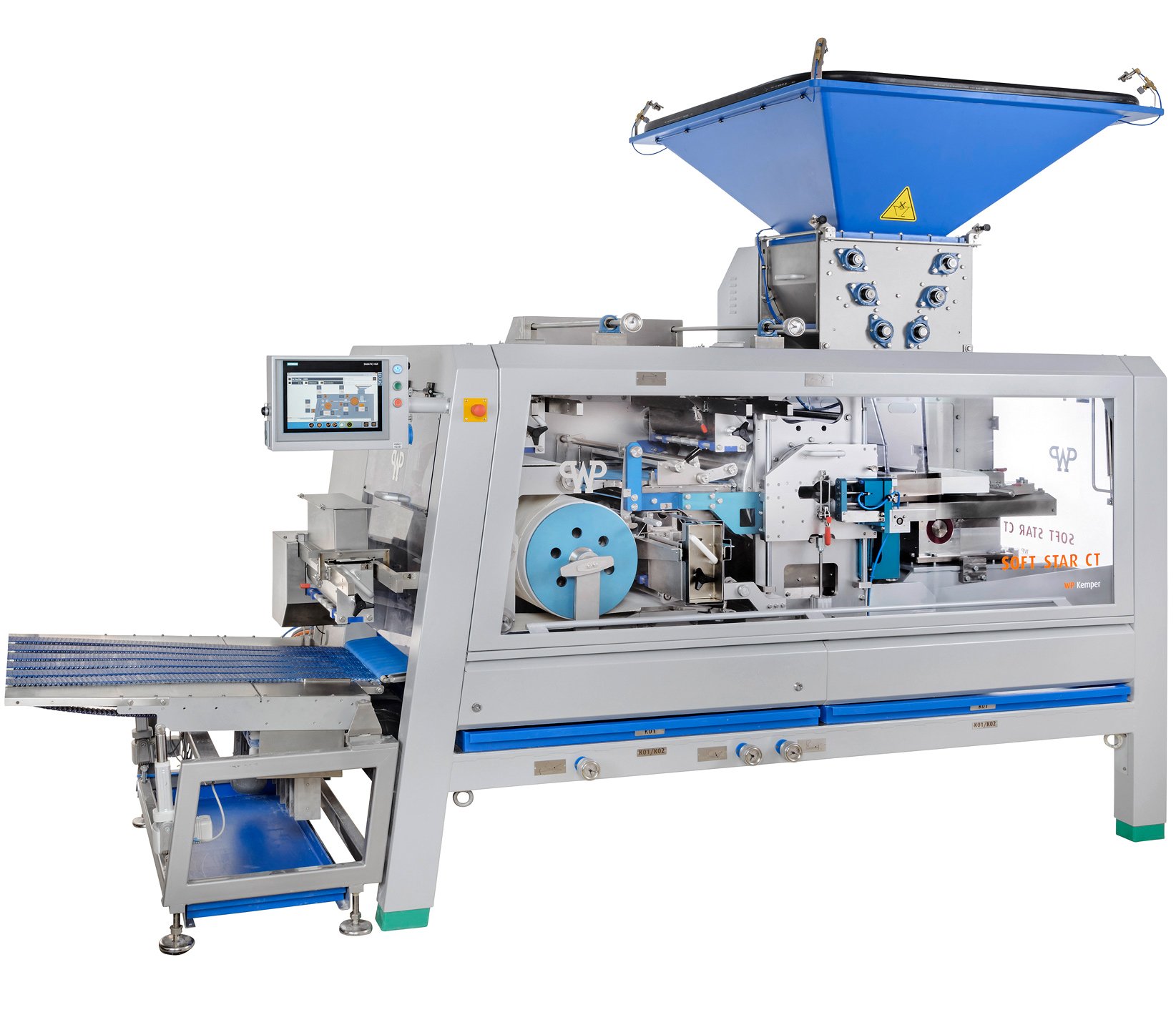 Very high weight accuracy
Optimal moulding results
Hygienic design
Head machine SOFT STAR CT
Hygienic and with high weight accuracy for soft doughs
We ensure highest precision in the production of rolls. Our SOFT STAR CT ensures extremely high weight accuracy (approx. 99%) at high and highest quality and an hourly capacity of up to 36,000 dough pieces.
The maintenance and cleaning of the SOFT STAR CT are facilitated due to the separation of the dough processing area and the drive area, as well as through the modular design of the machine.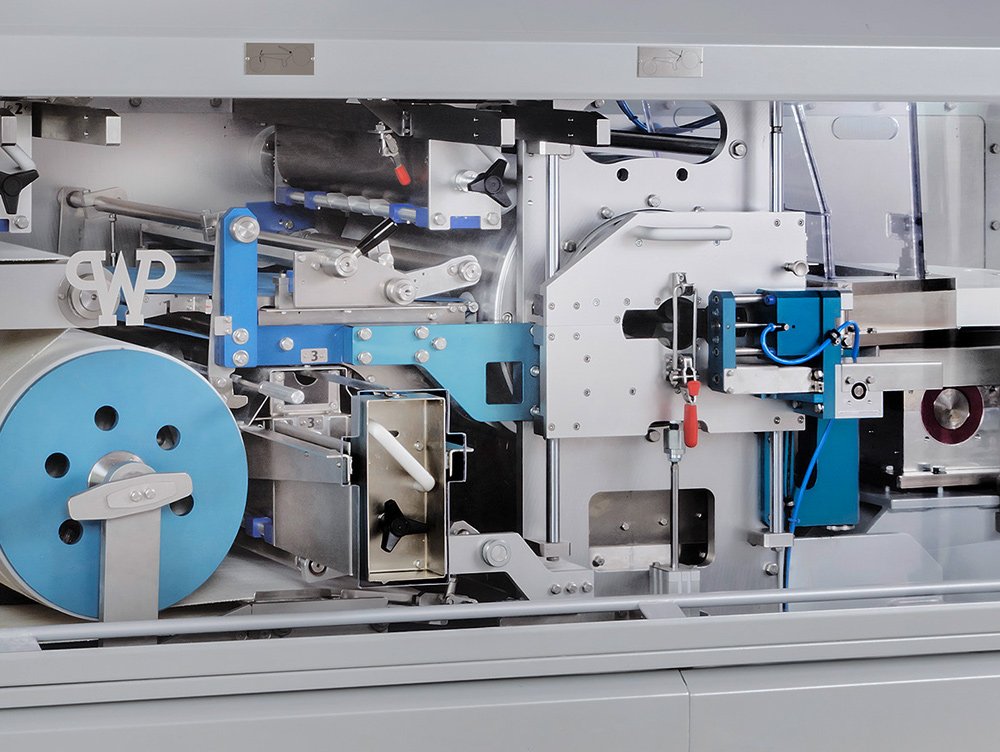 Cleaning and maintenance
Best accessibility for cleaning and maintenance due to complete separation of the dough processing and drive area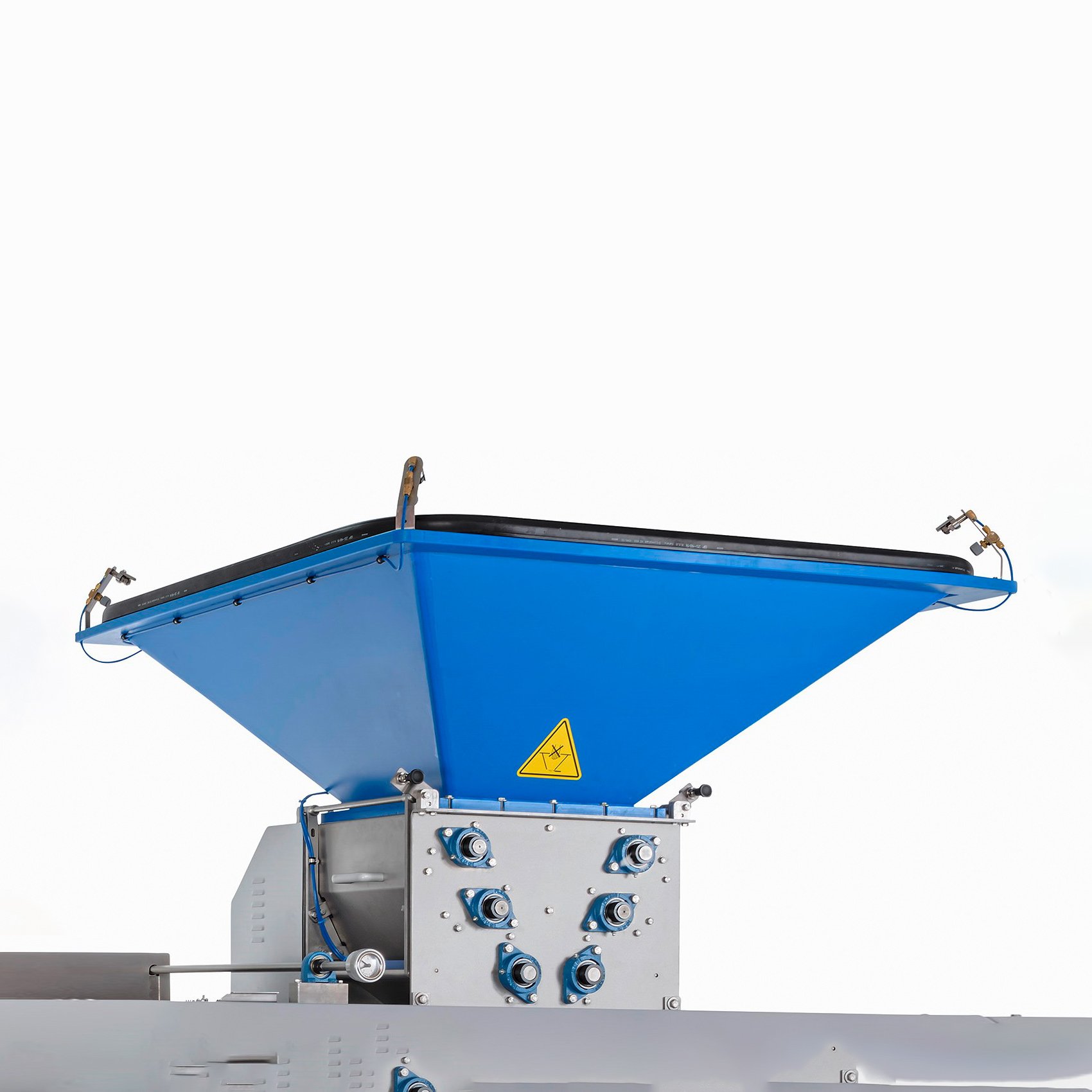 Preportioner
The continuous dough feeding is done by three pairs of rollers. The preportioner can be moved for cleaning and maintenance purposes.
Moulding drum
Moulding drum for the roundmoulding station to cover a defined weight range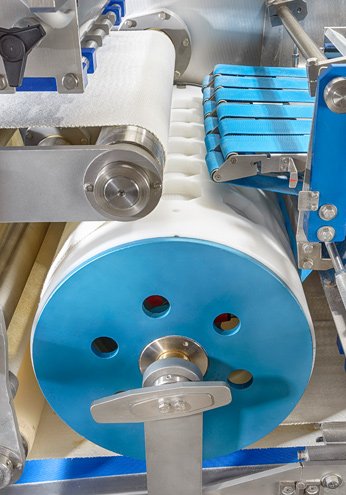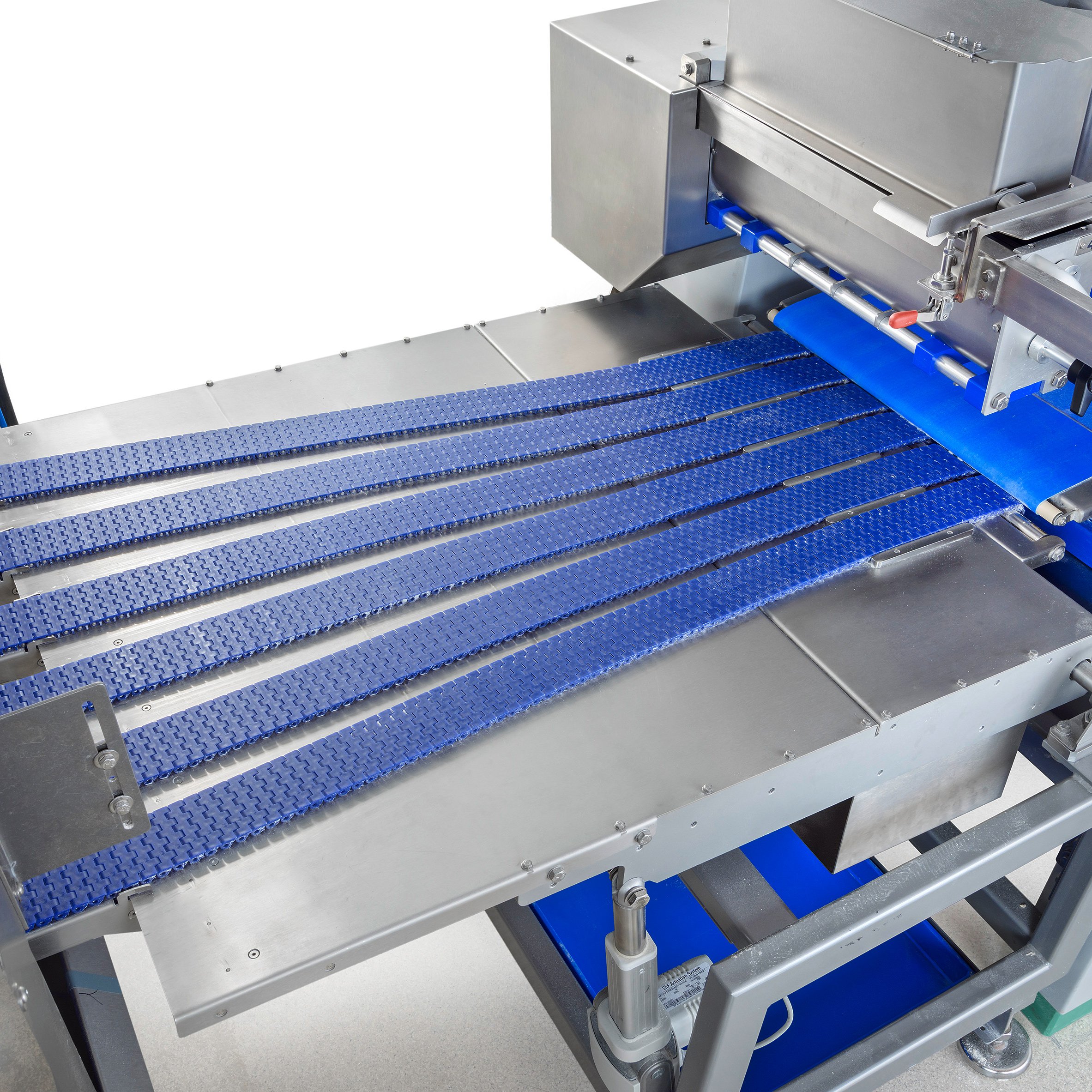 Further transport
Spreading belt attachment for further transport of the moulded dough balls to following modules
High performance, maximum benefits and modular options
Dividing and roundmoulding machine especially for multi-shift operation for automatic processing of all commercial roll and deep-fried doughs
Product quality:

Gentle production of dough balls by means of a special process of dough charging, conveying and processing
High weight accuracy
Optimal roundmoulding results through long moulding times and adjustable moulding revolutions

Performance:

Use of long-lasting drives
Robust design

Cleaning and maintenance:

Hygienic design: Large door at the dough processing area, large ground clearance, intermediate hopper removable, charging piston removable, measuring drum easy accessible
Weight range:
25 - 80 g (standard)
15 - 180 g (multi-measuring drum)
Hourly capacity:
12,000 - 30,000 pieces
Options
Block-off
Alignment station on the spreading belt
Multi-measuring drum for an additional weight range
For very weight accurate dough balls
Head machines of the SOFT STAR series have always stood for a gentle and weight accurate processing of roll doughs. Its specialty are doughs with a high dough absorption.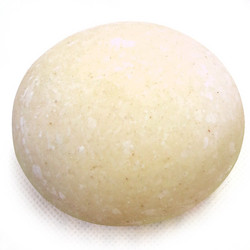 Round dough balls
WP Kemper
+49 5244 402-0

Our sales staff will answer your questions about the product.