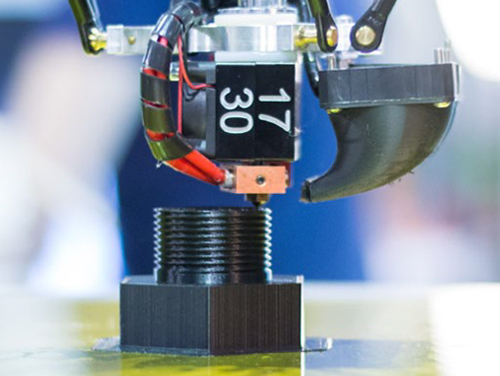 FutureWork
Investment in research and development improve our service and the production of our customers.
Service 4.0
3D Printing: Individual solutions
Individually manufactured tools, such as stamping tools, make it possible to produce products with a Point of Difference.
Condition monitoring systems
Condition monitoring systems are deployed all across the production line to increase machine uptimes by carrying out load-based, proactive maintenance
Sensor-based productivity evaluation
Innovative sensor technology such as ViCONTROL for quality optimization and documentation and for productivity analysis.
Digital service manuals
Service manuals for fault analysis and troubleshooting are stored digitally and event-controlled in our intelligent machine solutions.
Augmented reality support
Augmented reality tools are integrated to support experts (from the factory) when carrying out maintenance and repair work.