We know how to roll – Industrial Roll Production
The WP BAKERYGROUP is known for premium technology and process skills, just like our slogan think process the project organization WP ROLL was created: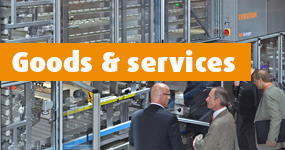 We take care of your project, from planning to startup and service.
Most machines are built in our factory and as a machine manufacturer we know exactly what is important for your project. Together with you we find the right partners for the technical implementation. Of course we will be at your service after installation and startup.
We deliver Turn-Key-Solutions, dough production and make up systems, as well as individual components.
We rely on the latest and proven technology. Due to our own research and development we keep our machines and lines up-to-date.
WP ROLL roll systems are characterized by high-performance components with ideal access for cleaning. Due to the modular design of the systems, various products with high weight accuracy can be produced on the same line.
The aim of WP ROLL is to help industrial bakers with the production of rolls and buns from dough production till baking and/or freezing. WP ROLL combines over 100 years of experience with latest technological know-how. We design and deliver customized solutions tailored to your project. We rely on the latest and best technology and work with the most reliable partners.
---
+49 5244 402-0
---
Let´s get together your requirements and our experience!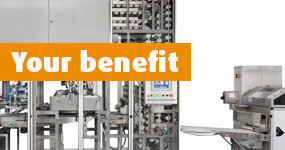 With just one contact, you get everything from one source.
Thus, we ensure the optimal integration of all single modules. Our long-term experience within the WP BAKERYGROUP allows us to find the perfect solution for your requirements and to plan clear-sighted. Clearly think process.
We welcome bakers from all over the world in our baking center.
There you can test your recipes with our experienced team of master bakers. Through intensive testing we find together with you the right solution for your needs.

Baking center