Our apprenticed professions
We develop and manufacture bakery equipment for bakers all over the world. This close partnership encourages us every day to develop innovative solutions and to contribute to the nutrition of people.

As a company accredited for education, we put high emphasis on qualified job training with the goal to work with young people from our own ranks in the future.
Our apprenticed professions: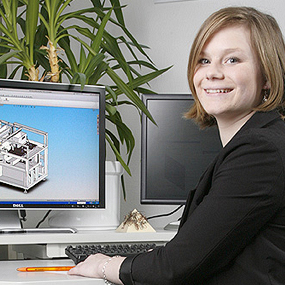 Technical product designer (m/w/d)
"The profession of technical product designer links all activities that were crucial in my career choice: drawing, teamwork and diversity.
WP Kemper exactly meets my ideas. I am glad to have the right job at the right company and look forward to continuous learning"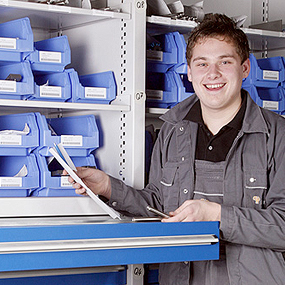 Warehouse logistics specialists (m/w/d)
"I decided to become a warehouse logistics specialist, because I am interested in the organisation and planning of freight and warehouse logistic processes, e.g. the correct storage of components.
In the training at WP Kemper I can transfer all of this. I also get the possibility to participate in the rebuilding of our warehouse and place my own ideas."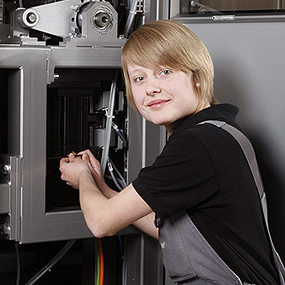 Industrial mechanic (m/w/d)
"I like working as an industrial mechanic, since the physical work is fun and it's always interesting to build our equipment and machines and to see it in their function.
I particularly like about the training at WP Kemper that I can work on my own, but can also in a team."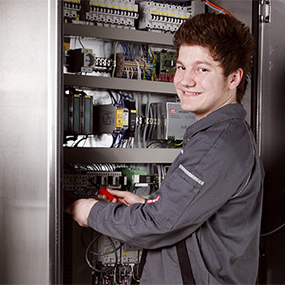 Electronic technician for automation (m/w/d)
"I want to learn the profession of being an electronic technician for automation, because I find it fascinating to work with electronics and to develop them.
WP Kemper allows me to gain new knowledge and put it into practice."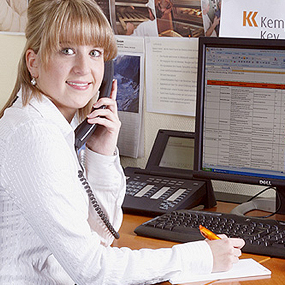 Industrial clerk (m/w/d)
"I learn the profession of industrial clerk, because it gives me great pleasure to join the various office activities and collaborate with customers, suppliers and others.
WP Kemper offers me exactly that! Through the independent work, the trainee quickly learns to grow with its tasks."
---
Human Resources Department
+49 5244 402-4242
---
If you are interested, please send your application to:
WP Kemper GmbH
Siegfried Alteilges
Lange Straße 8-10, 33397 Rietberg
personal@wp-kemper.de
Zum 01. August 2021 suchen wir engagierte Persönlichkeiten für folgende Ausbildungsberufe:

Wenn Sie an einer qualifizierten Ausbildung interessiert sind und mit Begeisterung Ihre Zukunft gemeinsam mit uns gestalten möchten, freuen wir uns auf Ihre aussagefähigen Bewerbungsunterlagen vorzugsweise per Mail oder auf dem Postweg an unsere Personalabteilung.
Mit der Abgabe der Bewerbung willigt der Bewerber in eine Speicherung der personenbezogenen Daten während des Bewerbungsverfahren ein. Ein Widerruf dieser Einwilligung ist jederzeit möglich.

Wir verwenden die Daten ausschließlich zum Bewerbermanagement. Soweit wir diese Leistungen für unsere Tochter- bzw. Schwestergesellschaften übernehmen, willigt der Bewerber ein, dass wir die Daten auch an die jeweilige Tochter- bzw. Schwestergesellschaft weiterleiten. Die Bewerbungsdaten vernichten wir drei Monate nach Abschluss des Bewerbungsverfahrens.